MY PROFILE
---
I'm a dynamic individual with next-level ideas and broad experience.
---
What's up? I am Kelvin.I grew up in Hong Kong, spent a couple years in Canada, then returned back home and started my career focusing on web development.
And now I am back in Canada again!
I have been developing a lot of products and selling them on different marketplaces, where I met a lot of awesome people from different countries and was given chances to work on a lot of exciting projects with them.
I am capable of building application from scratch using the most suitable and advanced technology, or build on top of any open source framework out there.
PHP

MYSQL

Javascript / jQuery

Node.js

Web socket

Redis

Prestashop

Moodle

Wordpress
SOME OF MY PROJECTS
---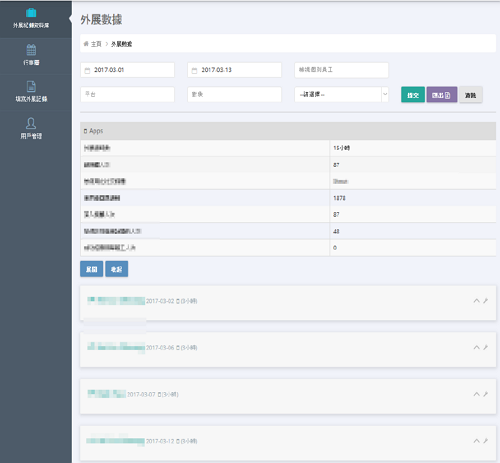 Internal CRM
A NGO in Hong Kong
An internal system for a NGO to record conversation between their staffs and clients
A reporting page to break down their conversation statistics
A calendar for staff to report their working hour and task they have done
Super-user can manage staff records in Staff management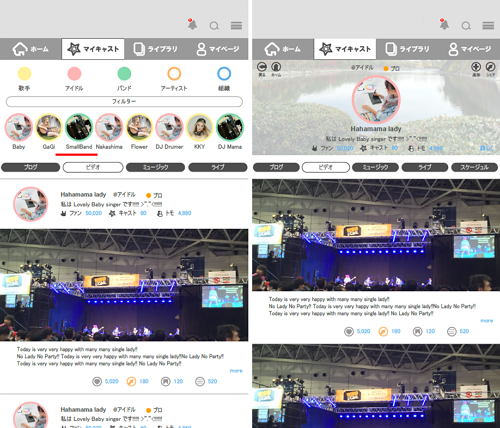 Social networking web site
Startup in Japan
A platform for artist and fans to interact
Artist can post image, video, and status
Fans can follow their artist and like, comment, and share post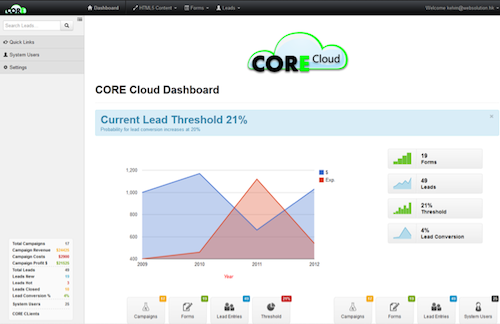 CORE CRM
Apptura
Generate Sales Leads with CORE's Dynamic Web Form Builder
Originate Sales Leads, Cultivate a Sales Pipeline, and Convert Prospects into Qualified Buyers
Monitor Marketing Campaigns, Web Forms, Leads, and Sales Rep Performance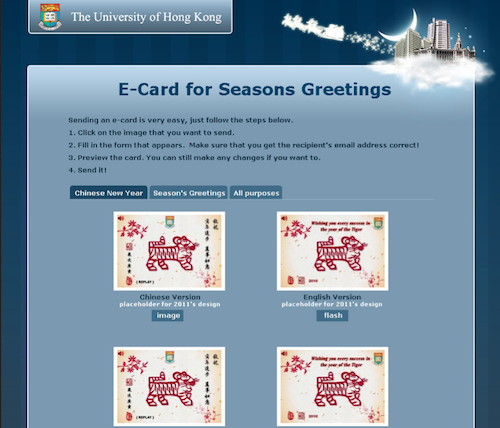 The University of Hong Kong Greeting Card System
The University of Hong Kong
A back-end system for admin user to manage E-cards and specify the current theme (Chinese new year, Christmas, or general theme)
User can customize the E-card body text and send to multiple people
User may schedule a card to send at a later date
All the activities are recorded and analysed in back-end report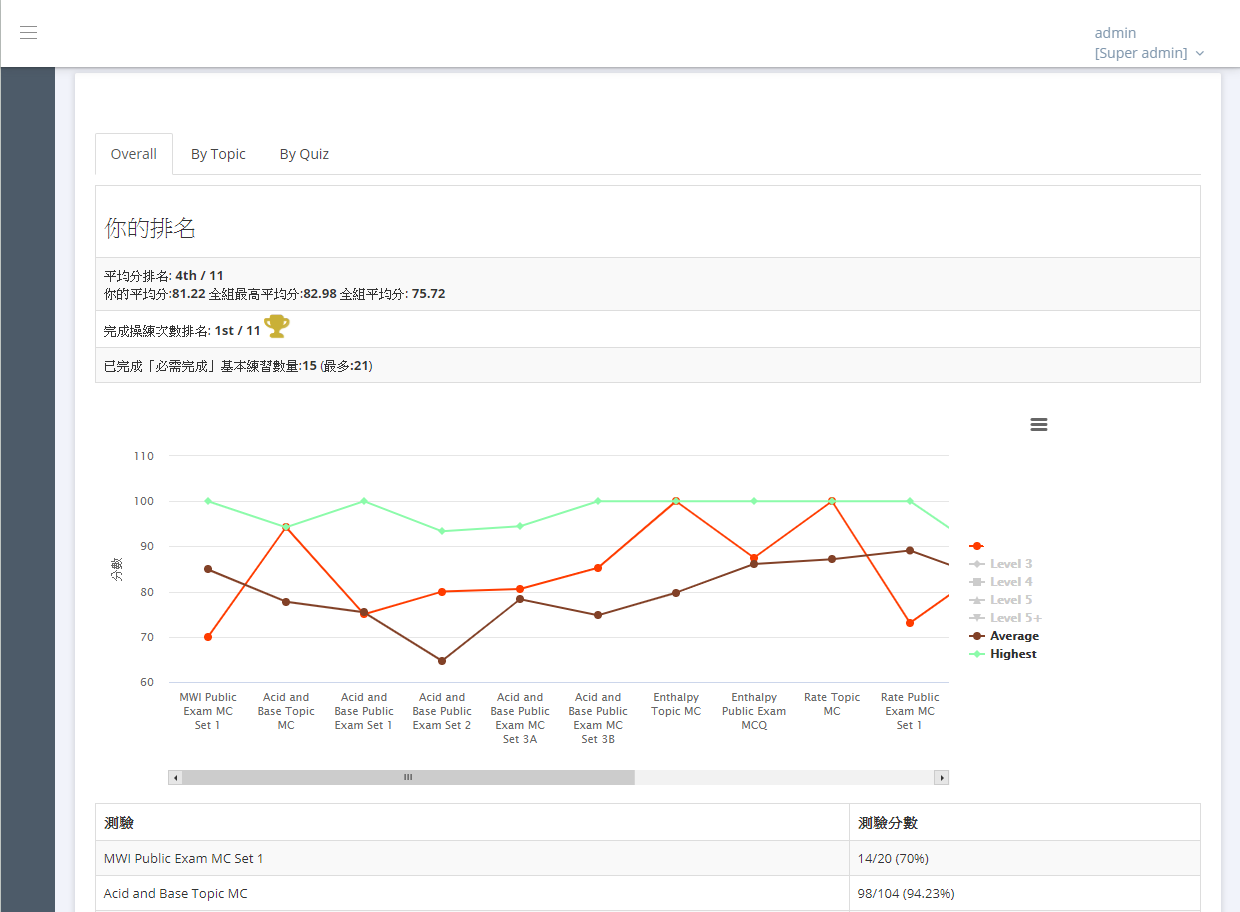 Personal Chemistry Profile
Education Centre in Hong Kong
Digest and analysis quiz results done by students on Google Form, generate useful charts for teachers to understand students' progress, and plan for up coming lessons
In each question, teacher can record video or audio feedback, so student can understand how they got it wrong
Each students has their own profile page, which they can understand their weekness in different topic and area
Super teacher can assign group of students to junior teacher
Video lesson (Developing)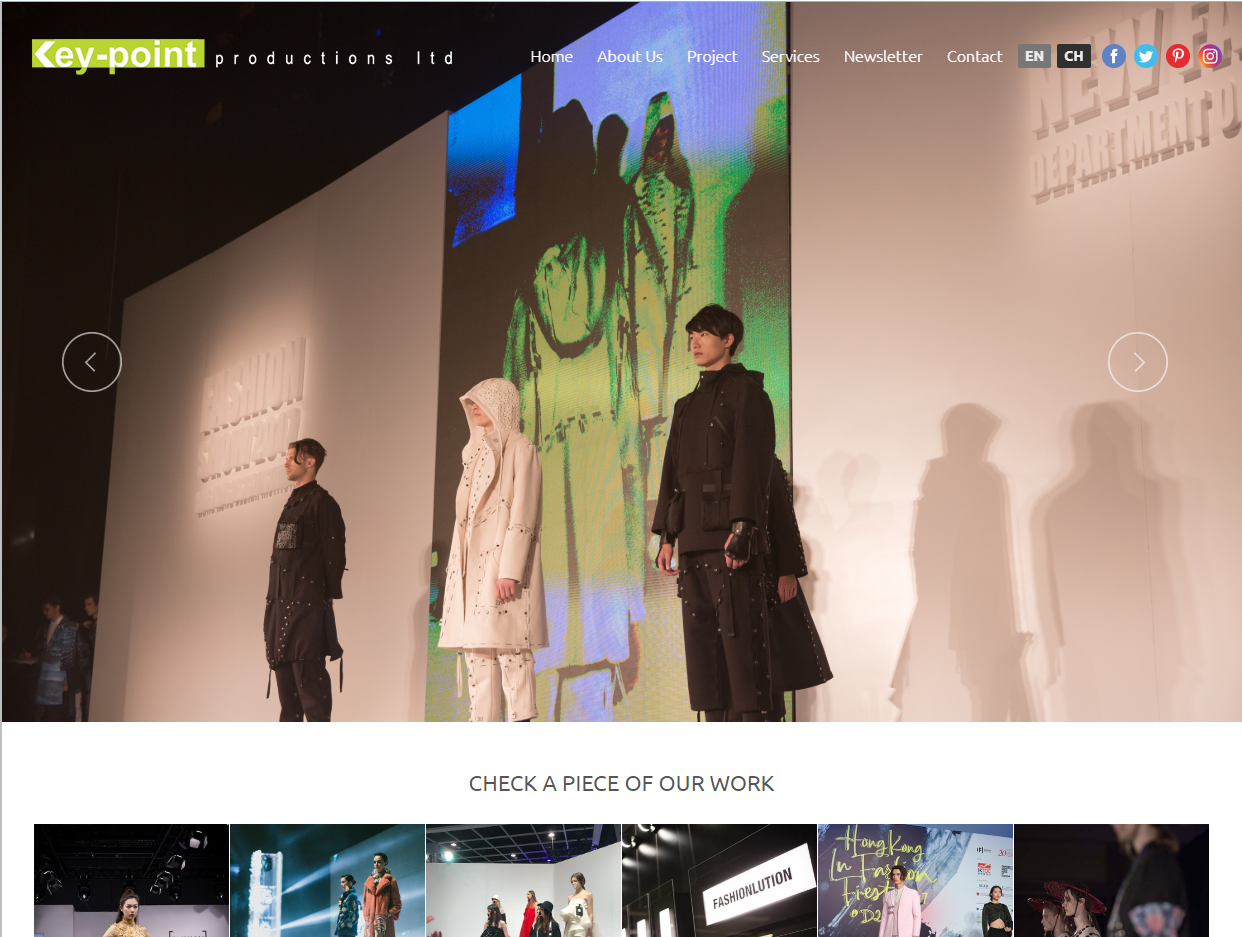 Key-point Company website
Key-point Productions Ltd
A CMS system for Key-point Productions Ltd to showcase their latest portfolio and news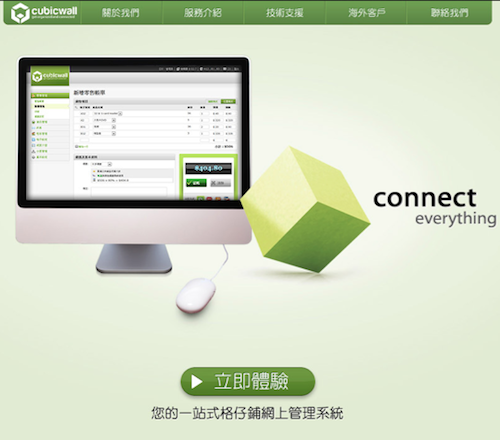 Cubicwall
Self product
A comprehensive interacting platform for cubic store in Hong Kong.
Invoice management
Product management
Product category management
Tenant contract management
Real-time transaction report'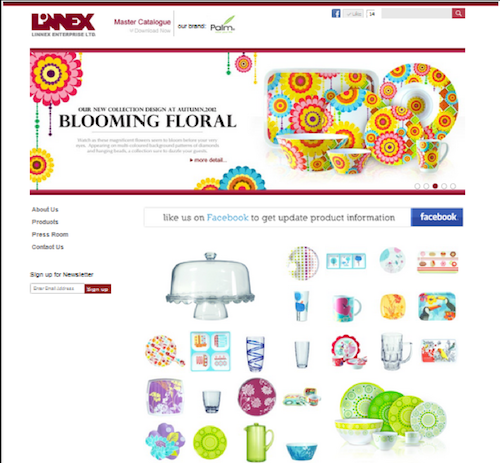 Linnex Online Store
Linnex Enterprise Ltd
A E-commerce solution for Linnex Enterprise Ltd, selling Melamine and Plastic household products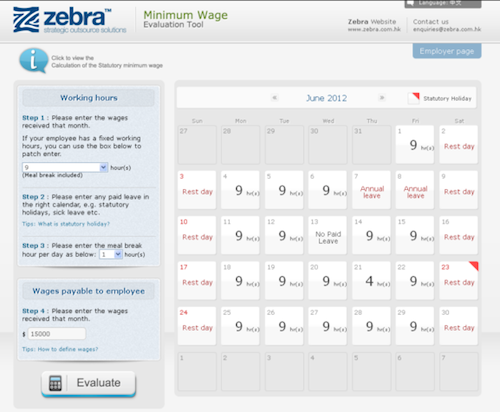 Zebra Minimum Wage Evaluation Tool
Zebra™ Strategic Outsource Solutions
Statutory Minimum Wage (SMW) has been effective since 1 May 2011. However, the calculation of SMW which involved hours worked and wages payable to employee in respect of wage period is complex and consumes a lot of HR valuable time.
A tool for both employers and employees to have a preliminary evaluation on the existing policy.
A calendar for users to enter number of working hours in each day, Annual leave taken, No paid leave taken and Rest day taken.
A summary will be list out based on the input data.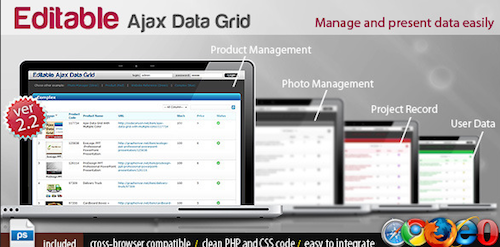 Editable Ajax Datagrid
Self product
Create a manageable data grid as you want. Ideal for Photo Management, User management, Product management, Project management, Personal portfolio, Album, etc. Multiple color frontend and comprehensive backend management.
The project is aimed to provide a backend for admin to manage data, and a customizable frontend to present data with sorting, paging and searching fuction. All actions are done using ajax, which means fast performance and less traffic!
Login system – Allow admin to login and modify data.
Inline editing – Use jQuery editable function to perform an inline edit and save data using ajax.
Flexible data type – Support image data (url of your uploaded image or an external image url), link, date, text, and customizable display (e.g if a "status" field is set as 0, display error.jpg, if it's 1, display ok.jpg)
Image library – Allow admin to upload an image to a folder and save the path into a database field, or type in an image URL and save into a database field. The image will then be displayed in data grid. Admin can also search for an image and reference the previously uploaded image for new data.
Photo resizing – Support photo resizing when upload image.
Useful example included – Four samples are included in this package (Photo Manager, Product, Website Reference, Complex), just plug it in and use!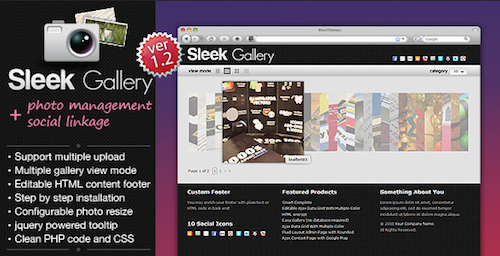 Sleek Gallery
Self product
A photo management system, comes with a back-end and front-end
A sleek-design fron-end to display your photos. Support up to four view mode.
A comprehensive back-end system for you to manage your photo, category, and layout setting.
Support multi-upload and bulk photo import.
Step-by-step setup wizard.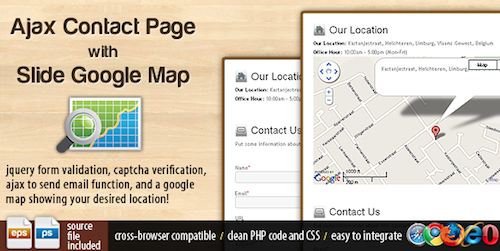 Contact form with Google Map
Self product
Integrate this script to your website and it will populate a Google Map and a contact form engine.
Google map embedded to show your location.
Captcha and form field validation included.
Send email to your email box using ajax.
Easy to integrate.
Further portfolio can be shared upon request
FEEDBACKS FROM CLIENTS

---
"This man is a true hero, he got it all fixed for me!"
---
"Kelvin has helped us with back-end custom coding of an application he created. We continue our business relationship with him for future projects too. Kelvin pays close attention to detail and is a genius in his field. I highly recommend him to anyone seeking software solutions and custom programming services"
---
"Great, thank you! The script works"
---
"Thank you so much, the script works! I seen your code and is very clean, could you be interested in work with us as freelancer programmer?"
- Marco Poziello
---
"Kelvin has been helping me for all my online development work for the past 2 years. As an independent graphic/web designer, I needed the expertise of a developer to offer my clients the opportunity to have full interactive websites. He always provides a fair quote, maintains steady communication and produces high quality work. I would highly recommend him for all your web needs."
- Stephanie Amato, Owner, SMA Designs
SMA Designs
---
"Cool software, and thanks for watching my back, it's nice to know you are there."
---
"Thank you very much for your help. The product absolutely suits my needs."
---
"Your Ajax Data Grid With Multiple Color is awesome, thank u very much, you are life saver."
---
"Looks Great! Thanks a bunch for the help I couldn't have done it without you."
- Michael Cullen-Benson
Kovereez
---
"Thank you so much that is perfect!!! and thanks for the great support. Great file."
- Michael Frankland
Yuzool
---
"Thanks for a great script, I love the simplicity. After reviewing some comments i learned some cool stuff about it."
- Peter
---
"Thank you for your support! It is working perfectly :)"
---
"I purchased the Ajax Data Grid, absolutely love it!"
---
"Kelvin, thanks for your help. I wish I had your knowledge!! Thanks so much. 100% perfect!!"
---
CONTACT
Send me a message
---
I am open for any options, so go on... hire me!
---